The Pod Youth Shelter
Our Youth Shelters are ideal for teenagers in the park or in school playgrounds. Created with features never seen before, our environmentally friendly Youth Shelter has an added feature that allows its users to play music through Bluetooth connectivity.
It has been designed and developed through a series of consultations with a local authority and two secondary schools.
Bluetooth Technology
The Pod can be fitted with the optional lighting and music pack incorporating a self contained, low voltage, kinetically powered Bluetooth music player and LCD lights. The lights are controlled by a sensor that automatically turns on as the light level drops at night and music can be played through 3 speakers in the roof.
Child Powered
The system is powered by a set of crank handles connected to a generator, located on a separate post in the centre of the unit. Users power up the system themselves, so unlike solar power, the battery will never go flat.
The system is completely sealed within a steel tube with no switches or dials and the whole system is controlled by a computer programme, allowing the maximum music volume to be set to suit the location. The unit can also be programmed to be off at night.
A wide opening and seating at two levels makes the pod extremely accessible for all.

Modular in design allowing for different size and budget restrictions

Durable and resilient, a steel construction with a tough powder coat finish.

Protection from wind and rain is provided from the enclosed nature of the Pod with an overhanging roof and specially designed rubber waterproof strips.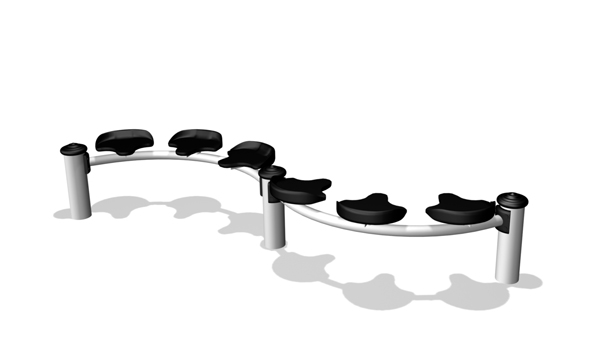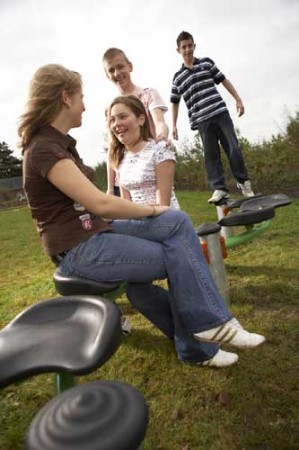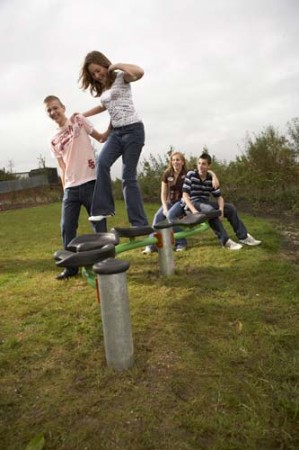 Curvy Seats
TZU181
Curvy Seats. Small social seting areas, which can be used as a stand alone item or grouped around other activities. Two sets of swivelling saddle seats - the perfect meeting places for friends.
| | |
| --- | --- |
| No safety surfacing required | |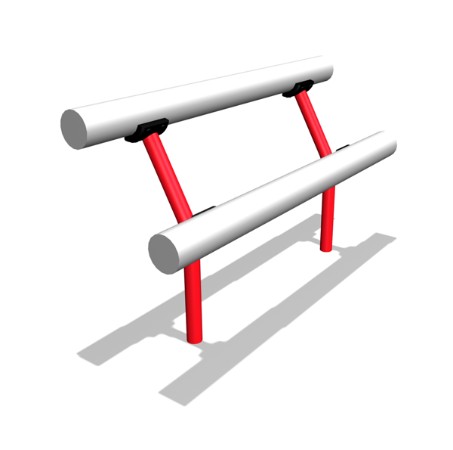 Bench
TZU130
A simple inexpensive addition to the range of teen seating available which can be easily designed into any site.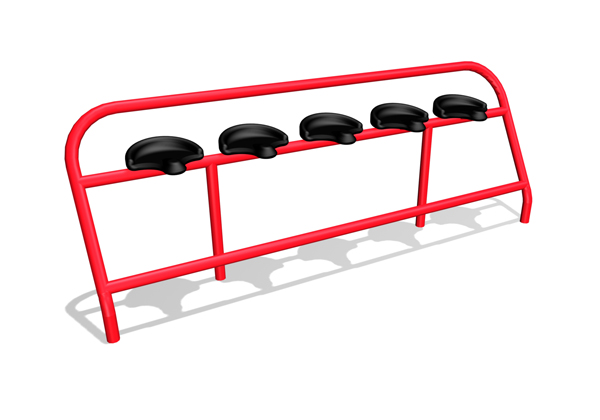 Subs Bench
SZA010 Subs Bench
| | |
| --- | --- |
| No safety surfacing required | |
| | |
| --- | --- |
| Total Height | |
| Seat Height | |