Eurotramp revolutionizes the aqua fitness sector! The novel underwater trampoline, qualitatively of very high-value, can be used in many ways in combination with training aids (for example Thera-bands, weights, sticks, dumbbells, pool-noodles) and promises effective fitness training and 100% fun.

Besides the aqua-fitness-area, the underwater trampoline can be used also for training, therapy and game fun
Models
item 77000 Aqua-NoWa Bouncer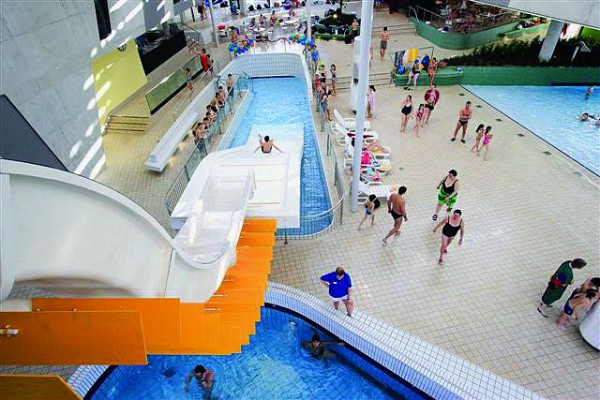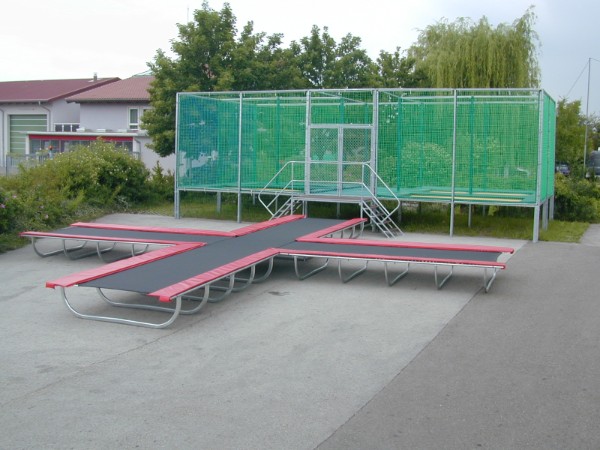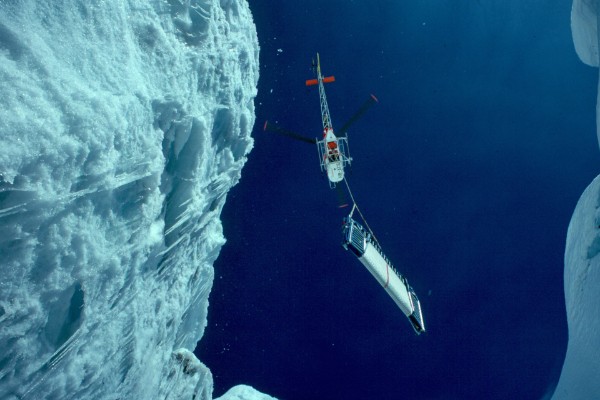 Customized Fabrications
Article No.:
Although we cover a wide spectrum of the most diverse applications with our trampolines, extraordinary uses for which series production apparatus are not suitable are found again and again. In such cases, upon demand, we gladly produce customized fabrications that are adapted exactly to the needs of our customers.
In a first step, the exact requirements on such special trampoline are assessed in order to subsequently determine the exact arrangement by means of a model drawing. Hereby, you can assemble your individual fabricated trampoline using all single components (frame construction, cushioning, upholstery and jumping bed types). In the selection of suitable components, we would be grateful to advise you! At the end of this process, we can offer you an individual trampoline solution, with which you can also realise extraordinary and technically challenging ideas. In the past, different facilities made use of this offer, among others, different circuit operation such as the universally known Cirque du Soleil or Zirkus Krone already done repeatedly with individual customized trampoline components.

In addition, special constructions were used for example in stunts, TV and theatre productions as well as in show groups.