Sand and Water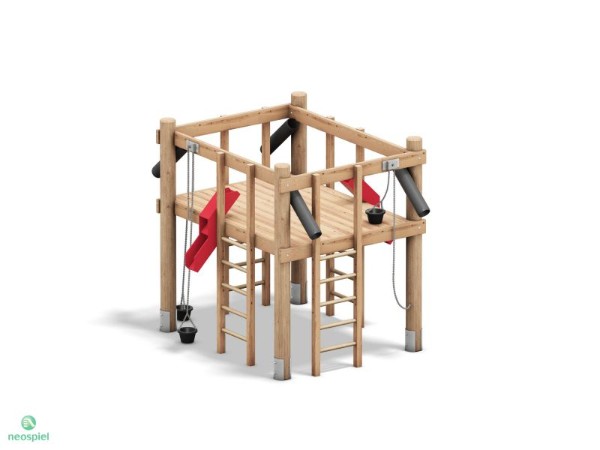 Sandplay "Apple" / Product No.: 0903025
unit consists of:
1 Platform
4 Climbing Ladders
4 Sand Tubes
2 Sand Chutes
4 Sand Buckets
4 Sand Hoists

3 years upwards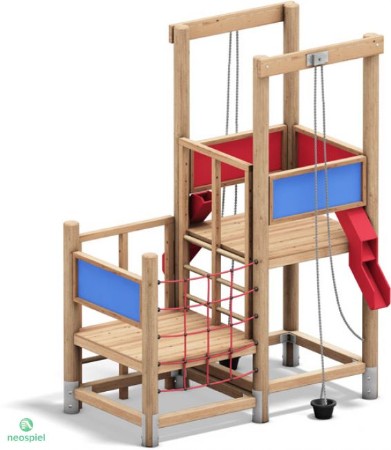 Sandplay "Pear / Product No.: 0905050
unit consists of:
1 Twin Towers
2 Sand Chutes
1 Hercules Net Access
2 Sand Hoists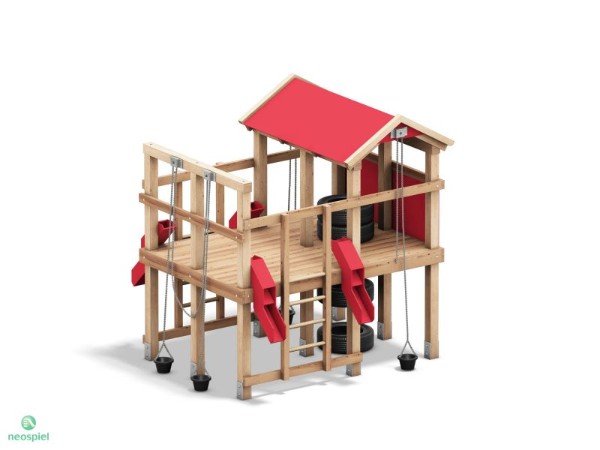 Sandplay "Peach" / Product No.: 0905055
unit consists of:
1 Twin Towers
4 Sand Chutes
4 Sand Hoists
4 Sand Wheel
2 Ladders

3 years upwards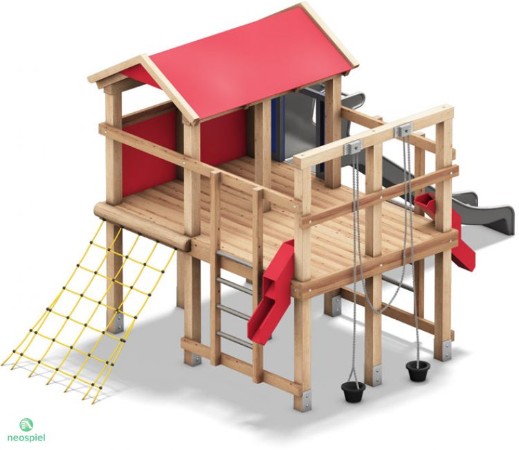 Sandplay "Peach" / Product No.: 0905057
unit consists of:
1 Tower with platform
2 sand hoists
2 ledders
2 sand chutes
2 buckets
1 Metal slide
1 rope access climber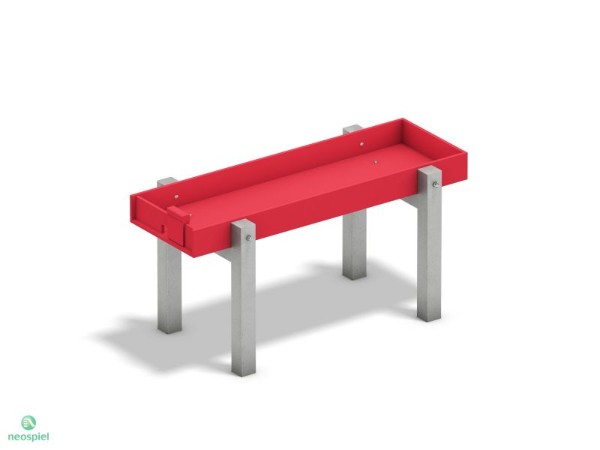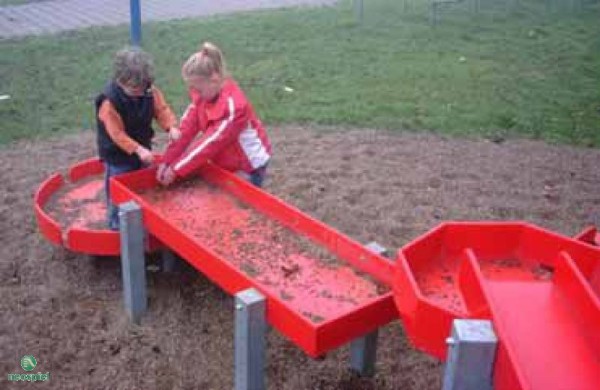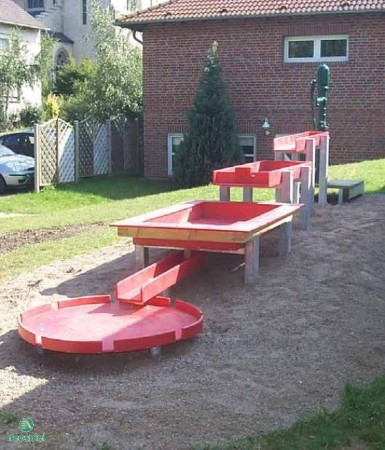 Waterplay unit / Product No.: 1114280
Waterplay schemes can incorporate a w ide
variety of different and interlinked pieces of
equipment. Have a look at the table below to
see some of the different possibilities.
Please consult your local representative if you
would like us to design a scheme for you.
Materials
Water channels and basins are made from
scarlet polyethylene material.
Supports are made from square section timber
or galvanised steel.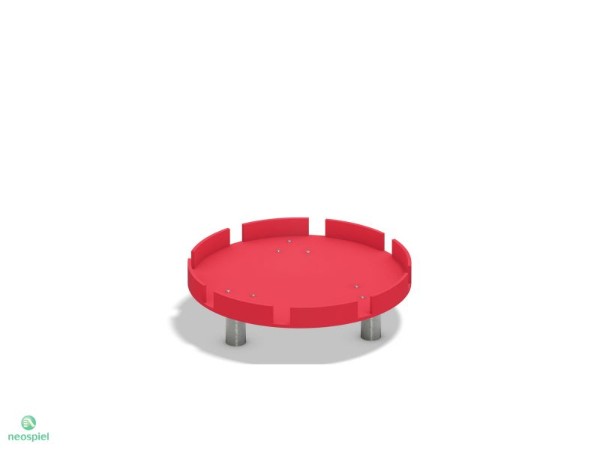 Waterplay unit / Product No.: 1114284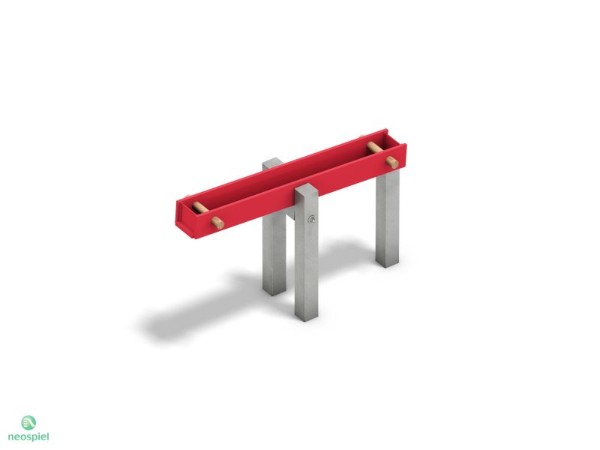 Waterplay unit / Product No.: 1114287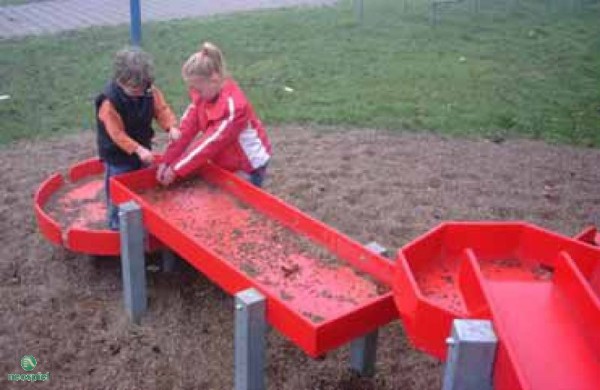 Waterplay unit / Product No.: 1114281